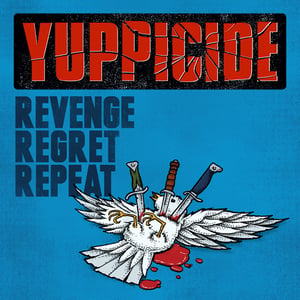 $

10.00
YUPPICIDE "Revenge Regret Repeat" Compact Disc.
Intense hardcore punk by this legendary band. Yuppicide continues to proove that they have not lost a step. They keep getting better and better. Hard, Fast, Loud! Awesome!
This full length album includes a full color CD booklet with Lyrics, Liner Notes, Photos and Artwork.
Track Listing:
1. Spread The Infection
2. Sabotage
3. You're Gonna Get It
4. Hurts To Know
5. Bad Blood
6. Political Game
7. Obsolete
8. Insolence
9. Ghosts
10. King Of The Dicks
11. Destroyer