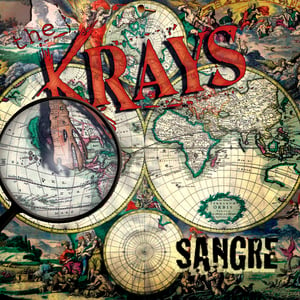 $

10.00
THE KRAYS "Sangre" Compact Disc.
The Krays are Punk Rock legends. Catchy riffs, amazing sing-a-longs, and intelligent lyrics! Hands down the best punk band to ever come out of the NY punk/hardcore scene. 16 incredible songs!!!
With 20 page full color CD booklet containing lyrics, rare photos, flyers, and more.
Track Listing:
1. Drone
2. Vida Profunda
3. Albizu Campos
4. A Race Towards The Morning
5. The Attack
6. The Dying Cold
7. Sangre Taina
8. Mundo Perdido
9. Warnings
10. We Lose
11. ¿Quien Sabe Mas?
12. Out Of The Darkness
13. Sour Ground
14. Simple Man
15. In The Wars All Around
16. The Reckless Use Of Power